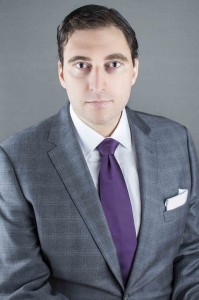 Zac Morgan, Staff Attorney
Zac joined the Institute for Free Speech as a full-time staff attorney in 2012.
He is a graduate of the George Mason University School of Law, where he participated in the school's legal clinics for U.S. Supreme Court practice and providing legal assistance for service members.
Prior to attending law school, Zac served as a Schedule C political appointee in the U.S. Department of Justice during the George W. Bush administration, and later helmed social media for the Maryland House Republican Caucus. He took his undergraduate degree in political science from the George Washington University, where he graduated magna cum laude.
He is licensed in the Commonwealth of Virginia and the District of Columbia, and is admitted to the federal bar for the Supreme Court, the Third and Sixth Circuit Courts of Appeals, as well as the district courts of both the District of Columbia and the Eastern District of Virginia.